Hi, I'm Sarah! I'm a Kamloops photographer, animal-lover, and avid night owl. I spend most of my free time with my dog and my horse — hiking, trail riding, and cross country jumping. I've been riding for over 20 years. You'll rarely find me sitting still!
Originally, my Bachelor of Arts in Psychology from the University of Lethbridge was intended to launch me into the world of equine behaviour research and training. However, I took photography and new media courses as electives, and by the time I graduated in 2008, my interest in photography was insatiable.
After graduating, I spent a year traveling around Australia and New Zealand, and took thousands of breathtaking photographs. I returned home eager to continue my journey with my camera. Ultimately, the tables on my plan turned: I now train horses as a hobby, and photography has become my career!
I officially launched my wedding, equine, and portrait photography business in 2009, and have worked full-time in my business ever since. I photograph regular people and animals, who magically become models with super self-esteem in front of my lens.
I was born and raised in Alberta, and in 2011, I moved from Lethbridge to Barriere, British Columbia. I married my handsome husband Chris in 2017, and in 2020, we made the short move to the beautiful city of Kamloops. We spend a lot of time doting on our Irish Terrier, trying to replicate HGTV ideas, and as a result, cleaning up drywall dust and dog hair!
I believe everyone should have beautiful photos that illustrate what you're passionate about — your partner, your family, or your pets. When you walk by your canvas on the wall or open your coffee table album, you will be transported back to this season of memories.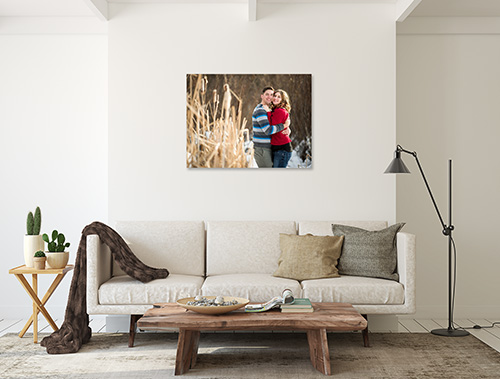 Would you like information on your own personalized photography session? Write to me below!