Read what clients of Photography by Sarah Underwood had to say about their experience in Kamloops and beyond! Thank you to all my wonderful clients who have left me 5 star reviews. It is an honour working with each and every one of you to capture your memories.
---
Based on 22 reviews
Bianca Ballarin
23:02 08 Nov 21
I cannot say enough amazing things about working with Sarah! Everything from the initial booking up until receiving the

...

finals prints, was well communicated, and so easy!Sarah was so much fun to work with, and really captured everything that I would want.The prints themselves were so stunning. She was able to capture precious moments that I will always remember thanks to these photos.I look forward to working with Sarah again in the future!Sarah, you are amazing!

read more
Maria Forero
03:01 04 Oct 21
Sarah, thank you so much for all of your hard work on our wedding day! The photos are amazing! You captured us and the

...

landscape beautifully! We've looked at all of them a few times and they bring us back to our fairytale wedding day. Thank you for being flexible and understanding as you helped us navigate a covid wedding! Couldn't ask for a better photographer!

read more
Louise Mostyk
05:11 03 Sep 21
Sarah takes wonderful, thoughtful, beautiful and creative photographs. She shot my horse Cash and I and also our doggo

...

Willow. She took a lot of time and effort to guide me to achieve some perfect shots of us. Her attention to detail and excellent service after with choices and edits were above and beyond. I highly recommend her to take any of your horse, pet, family or wedding photographs! You will not be disappointed!

read more
Dacy Howell
00:48 24 Jul 21
Sarah did a fantastic job of capturing the bond between my horse Poppy and I... even though Poppy was not having any of

...

it XD. Goes to show how truly talented she is with the camera. I ended up with so many great images and the prints were gorgeous. I recommend Sarah for all your horse photography needs.

read more
Navdeep Kaur
23:13 23 Jul 21
Sarah was wonderful and kind for our family photo shoot. Captured the moments perfectly. Very responsive and can talk

...

so patiently if you have any questions. Can't wait to work with her again😊😊

read more
KJ Regdel
02:34 30 Jun 21
I had a photoshoot with my dog and Sarah was great! She had a great location, was patient with Tyrion and got some

...

great photos. She was easy to work with and the quality of pictures was amazing! If you are looking for some good pictures of your dog I would highly recommend Sarah.

read more
Leah Russell
04:08 15 Jun 21
Just placed it out there for help to edit a few very unprofessional photos of a family shoot and Sarah was great at

...

making these snapshots into something totally amazing. Thank you so much for your quick response and results

read more
Lindsay Wallis
21:56 01 May 21
Sarah was awesome when doing our professional photos! She even scouted out the place before hand so she has some great

...

ideas day of. She's very personable and made everyone feel comfortable. I can't wait to see the final product. Highly recommend!

read more
ashley lock
20:01 01 Mar 21
Sarah is so much more than a photographer – she is an artist! Sarah was able to document our entire wedding day from

...

getting ready shots, through the ceremony, family and wedding party formals and reception photos with ease...and it was a long day! We felt very relaxed with Sarah who was able to effortlessly guide us around the spots we had set aside to find the best use of the beautiful park we were in and made it fun to do the formal and goofy poses. It was such a wonderful day with so many amazing memories captured we can treasure forever. We received many compliments from our thank you cards we sent out which were also compiled by Sarah.5 out of 5 for Photography by Sarah Underwood!!

read more
A Google User
18:33 13 Feb 21
We hired Sarah to photograph our wedding. From the first phone call with her, she was very friendly and helpful, even

...

suggesting a makeup artist when I told her I was having trouble finding someone. Sarah was very accommodating when our plans had to change due to the pandemic. She checked in with us before the wedding and arrived at the venue on time. And the photos were fantastic. Sarah took photos from all areas of our backyard before and during the ceremony capturing the moments as they happened. She did not interfere at all during the ceremony as none of our guests remember her taking photos and were surprised when they saw pictures of themselves wondering how she got them. The proofs were delivered very quickly after the wedding. We ordered a slide show which we sent via email to our guests and everyone has commented on how beautiful the slide show is. We could not have been happier with the photos. Sarah did a great job. Would definitely recommend her for anyone looking for a photographer!

read more
Cheryl Arelis
19:56 07 Feb 21
Sarah has taken photos of my animals, especially my horses, since she began the photography business, and she has

...

managed to capture the essence of each and every one of them in a unique way. I have had custom-designed albums, professional prints (some of which were framed professionally by Sarah and are proudly displayed in my home), video slideshows, as well as digital images that I am able to share on-line. I delight in all the "memories" that pop up on Facebook as they bring me back to a special time with each and every one of my horses and dogs. I highly recommend Sarah to anyone looking for a photographer to create lasting memories you will enjoy over the years in many different formats.

read more
Tanya Epp
04:57 11 Jul 20
Definitely book a session with Sarah Underwood. She did photos our dogs, horses and family, not the easiest with so

...

many animals and tiny children involved and they're beautiful ? Plus she's the nicest human ?

read more
cassy lawson-underwood
04:43 09 Mar 19
We could not have been happier with the whole experience that we had working with Sarah for our wedding. The time she

...

spent with us and our wedding party was perhaps the most fun that we had all day! Sarah was VERY flexible and accommodated our request to capture some alternative images other than the traditional (ie. we met one another before the wedding). Sarah also did such an amazing job capturing the moments and the atmosphere of the day. We saw many things in Sarah's pictures that we didn't have a chance to see ourselves on the day, like people enjoying the candy and dessert tables. We are so happy with the finished product that Sarah has put together for us, including a gallery wrapped canvas and a custom designed album. Working with Sarah was very smooth from our initial conversations to previewing our pictures on her website.

read more
Mirjam Henderson
19:10 21 Feb 19
Sarah was looking for candidates for doing a women/equine calendar for the 2018 year. What a great idea. I contacted

...

her and we made a photo shoot appointment. I had so many questions from what to wear to halter or bridle for my horse. She answered all my questions and was as excited as I am. She was also professional about it. The big day came. It was a fantastic experience thanks to Sarah's amazing work behind the lens and directions. She made a video clip, wich is available on her website, it is so beautiful it made me cry. Sarah not only has the knowledge about photography she creates art with it. I would do an other session with her anytime .It was very hard for me to pick the pictures. Theye where all amazing and so many great products to choose from. I ordered a photo book and a 8x10 metal print. I love the photo book. I could pick a lot of photos for it. It makes a nice living room table book too.

read more
Katie Leitch
02:56 17 Jan 19
I've done two photoshoots with Sarah, and both have been fun! She has a great eye for natural beauty and a way of

...

putting you at ease. Her location choices were awesome, edits were timely and she was great about me asking for certain changes. Will definitely use again!

read more
Next Reviews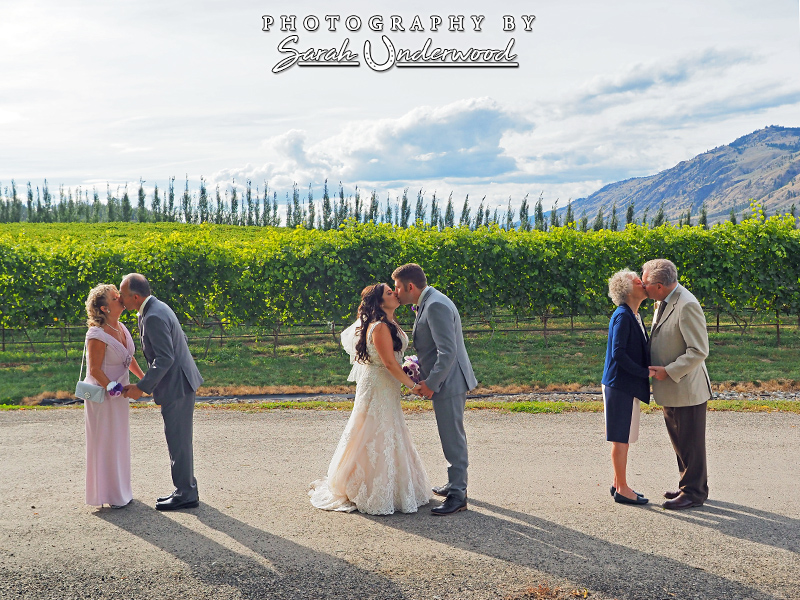 ---
Would you like information on having your own five-star photography experience? Fill out the form below and I will chat with you soon!