A review from Brittanya & Shamsu: "I am so entirely impressed and very happy with the pictures that you took of us! I love that you knew exactly where to take us for the best shots even though you had never been to our place and managed to capture our relationship so accurately! Plus it was fun! Your advice on choosing pictures has been invaluable.  I can't wait to do another shoot! Thank you soooo much!"
As a lifelong equestrian myself, I appreciate the deep commitment and bond people have with their horses. My ability to capture this connection, with excellence in both equine and human portraiture, has made horse and rider portraits one of my most popular services.  These photos are simply you interacting with your horse and enjoying the company, with light posing guidance from me as needed.  They can be done with the horse in hand, under saddle, or both.  While the motivation of many of my clients is purely the joy of having their relationship professionally documented, there are specific reasons, too.  Pictures can be done as a twist on school or graduation photos (dresses and cowboy boots welcome!), to preserve memories of an outgrown or aging mount, or as part of a family portrait session.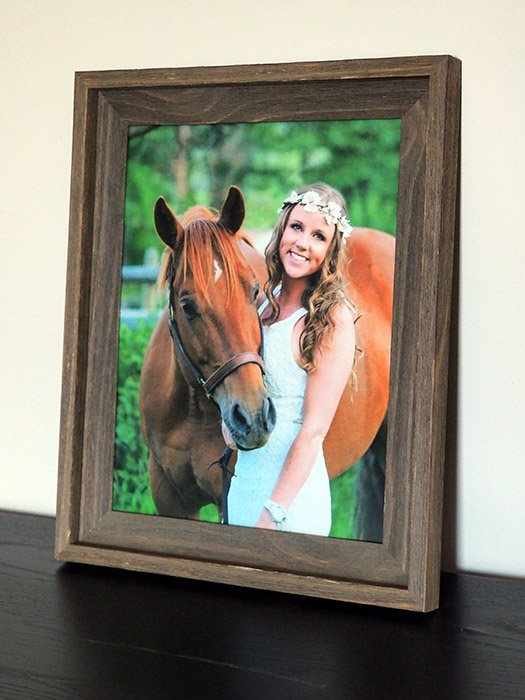 A picture is worth a thousand words and may be worth thousands of dollars when it comes to stallion advertisement and sale horse promotion.  Professional photos show your horse off to its best advantage, and instantly add value.  I can also design custom advertisements for you to submit to magazines such as Saddle Up.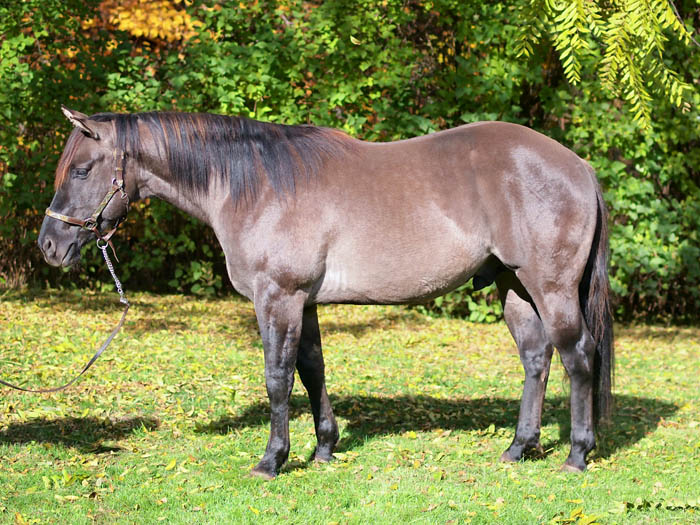 ---
A 60-90 minute photography session is $250, and includes a $100 print credit. Your portrait session will result in 40-60 final images for you order from.  A virtual ordering appointment will allow you to review your images live, and purchase your prints and products with professional guidance.  Your images will typically be ready 1-2 weeks after your session.
I differ from most photographers in that I am a full service artist.  I don't just take the pictures, but also guide my clients through a selection process to determine your favourites, and recommend the best mediums for displaying them.  Photos are meant to be printed, cherished, and shared.  I offer professional archival prints in a stunning metallic finish, as well as an array of unique items, including custom designed lay-flat photo albums, canvas gallery wraps, prints on metal, and video slideshows.   For those planning a wall display, my software allows me to show you what your images will look like on your walls, to help us plan appropriate sizes.  Many people find a few wall portraits of their most treasured images bring them daily joy to walk by.  The other images they simply can't leave without are best displayed in a durable album.  Gift items include small prints, image cubes, and mini accordion books.  Digital images sized for social media allow you to share your favourites with all of your friends and family.
Don't let a USB of your memories sit in a drawer for months or even years before you get around to printing them… you can have your professional prints much sooner, and their quality ensures they will last a lifetime.

All sessions are on-location.  I will come to you, or we will meet in a location that suits your needs.  I photograph throughout the Kamloops area, as well as travelling province-wide, to Alberta, and even internationally on request.  Travel within 30km Kamloops is complimentary; mileage beyond this is compensated at a rate of $0.50/kilometer.  Travel fees may be lowered if multiple sessions are booked in an out-of-town locale, and flat rates are available for many areas within two hours of Kamloops.
Contact me to book an equine photography session today!