When you're planning your dream wedding, you want stunning photos to remember the day and share with friends and family.  Couples choose me for my on-the-go photography style that documents the legacy of a wedding day, with all its anticipation, joy, and love.  Imagine yourself in vibrant photos like these…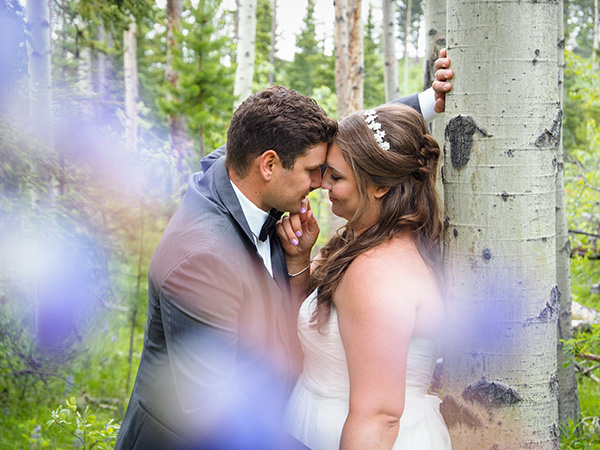 Your wedding day is the sum of so many elements of your life — not just the joining of two lives, but the merging of families, mixing of friends, and the beginning of new adventures together.  The day will rush by for you, but I will photograph everything from intimate moments in the ceremony to exciting bridal party shots with your friends, as well as all the small details in between.  When you look back at the photos, you will see many things that you didn't even realize were happening, as it is all such a whirlwind!
I have the experience to cover your day with confidence and endless creativity, taking a mixture of both candid and posed shots.  Don't worry if you don't think you are photogenic, as most people believe that, but find posing easy with my guidance and good humour.  I also know how to maximize the hours in the day while keeping it low key, so you can relax and have fun!  My style is vibrant and clean, without using post-processing filters that can date images.  Your photos will be timeless, to be enjoyed for generations.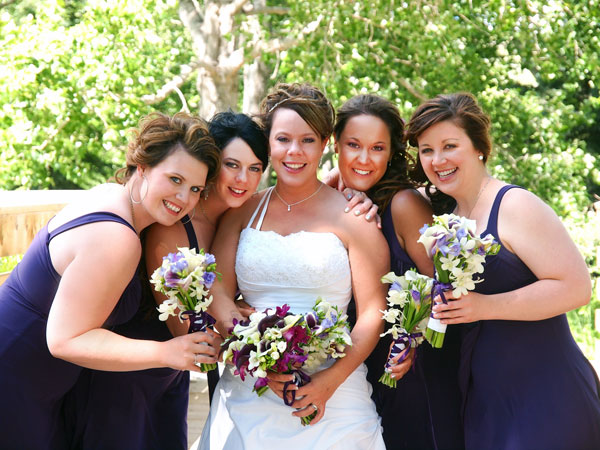 I offer premium wedding services, choosing to photograph less than ten weddings per year to ensure that you receive personalized service throughout your experience with me.  From your first contact to the delivery of your high quality, individually edited photos, I promise to give you my full attention.
---
Wedding Photography Pricing Menu
You will receive:
-an in-depth photography planning consultation
-an online proof gallery of all your photos to share with family and friends
-a guarantee that your galleries will be online for you to view within 30 days, even in high season!
My unique build your own package system allows you to choose from 3, 6, or 9 hour options, then customize it with your choice of three included extras.  Good things come in big packages!
STEP 1 – Choose your coverage hours, then an included photo appetizer, main course, and dessert. Delectable images, coming right up!
$1900. 3 hours: ceremony / immediate family formals / bridal party / bride & groom portraits.
$2400. 6 hours: getting ready / ceremony / immediate & extended family formals / bridal party / bride & groom portraits / partial reception coverage (events covered depends on timeline). Most popular!
$2900. 9 hours: getting ready / ceremony / immediate & extended family formals / bridal party / bride & groom portraits / full reception coverage of speeches, bouquet toss / garter throw, cake cutting, and dancing.
STEP 2 – Choose an appetizer:
1a) Engagement session. Announce your engagement with a beautiful collection of casual images, and learn how
to be at ease in front of the camera! Includes high definition video slideshow.
1b) Boudoir session. Tasteful photos to celebrate the beauty of the bride-to-be. A great gift for your partner, and
a confidence booster for the bride! Includes high definition video slideshow.
STEP 3 – Choose a main course:
2a) ALL professionally edited, high resolution digital images on USB, with printing rights.
2b) Custom-designed luxury album. 26 / 38 / 76 pages for the 3 / 6 / 9 hour coverage options,
respectively. Includes an online download of the digital images used in the album (number is typically 3x the number of pages), with printing rights.
STEP 4 – Choose a dessert (or add on more for $150 each)
3a) 100 thank you cards, custom-designed with 1-3 photos from your wedding day (extras may be purchased).
3b) 16×20 inch professionally mounted metallic paper print that you can frame for the wall (framing available as an upgrade).
3c) High definition video slideshow featuring your favourite photos from your day.
Hungry for more?  You can have it ALL (with 9 hours of coverage) for only $3500!
To set up a consultation to see all of the product options and make your choices with professional guidance, fill out my contact form.

Luxury album imported from New York: Professional accordion binding allows pages to lay flat when opened.
Pages are thick, durable, and UV-resistant, to ensure your keepsake will last for years.
Thank you card: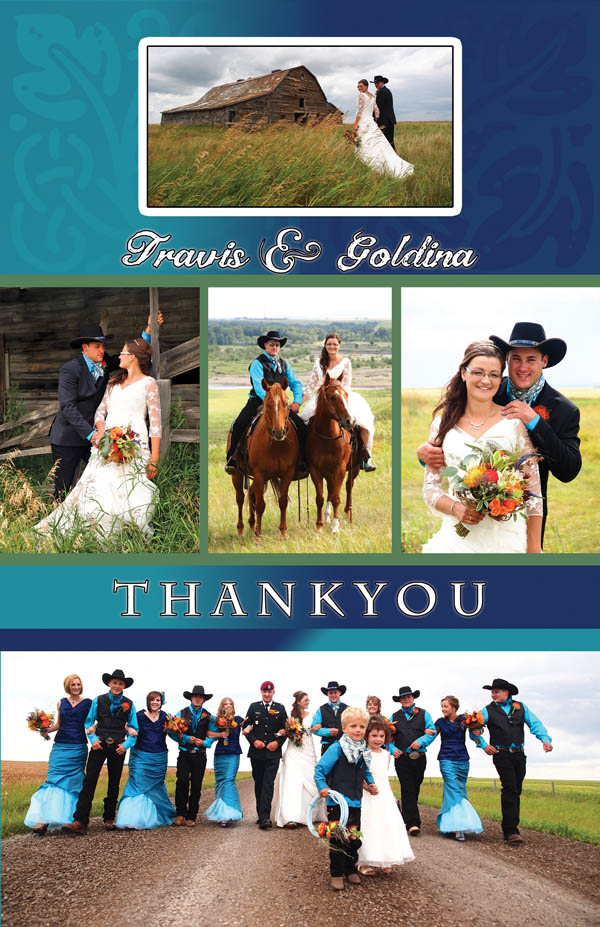 "Sarah did such an amazing job capturing the moments and the atmosphere of the day.
We saw many things in her pictures that we didn't have a chance to see ourselves on the day. " -Andrew and Cassy